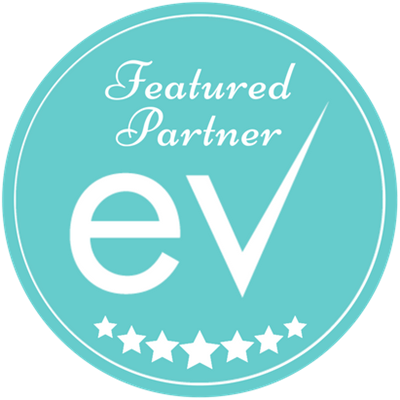 The Looking Glass Revue EPK
The Looking Glass Revue offers venues, events and parties a one of a kind professional classic burlesque experience. We have the talent and glamour that sells out venues and takes your special event to the next level. Impress your guests with sophisticated live adult entertainment. We provide an all-inclusive TURNKEY show for your venue, party or corporate event.
bio:
The Looking Glass Revue began as the impassioned collaboration between designer and owner of HOM Consulting, Kate Elfatah (Executive Producer) and Burlesque Performer and Pin-Up Model, Mika Romantic (Artistic Director). The troupe has been entertaining delighted crowds since its inception in 2012.
The Troupe presents professional Burlesque experiences, with a cast of dedicated, trained, experienced dance and theatre performers. The Troupe prides itself on its classic and nostalgic approach to entertainment that transports audience members back to a time when showgirls and starlets reigned supreme. Old Hollywood glamour meets the mysterious world of the underground nightclub and the long forgotten Vaudeville Theatre of yesteryear. Our performers happily live a "vintage" lifestyle and have incorporated mid-century culture and fashion in their everyday lives.
The cast features award winning performers who currently hold national titles in their respective genres. Our performers have toured both nationally and internationally and performed in some of the hottest venues in the world.
All Booking/Media Inquiries:
Kate Elfatah
homtroupe@gmail.com
484-725-5009
Tech Info/Specs
As a true turnkey show we provide our own DJ/Sound Engineer as well as a Host/Emcee for the evening. We can provide sound equipment for smaller venues and parties if needed. All we need is a safe space to perform, working electrical outlets, proper security and a dressing area/green room for our talent. All you need to do, is sit back and enjoy the show!
Who Books Us
The Looking Glass Revue Shows are great for:
Theatres

Concert Venues

Bars/Pubs

Distilleries/Vineyards/Breweries

Nightclubs

Bed & Breakfast Establishments

Burlesque Brunches
Bachelorette Parties

Bachelor Parties

Corporate Functions

Private Parties (retirement/birthdays, etc)

Adult Clubs

Cigar Bars
What You Get when you book the troupe
The talent/cast and crew

A high quality live adult entertainment show. (most shows run 90 minutes)

DJ/Sound

Marketing

Online ticket sales done by us. (When needed or required by "the deal")

Flyer and promotional materials
The Deal
The Looking Glass Revue works directly with the venue to determine the best financial deal for all stakeholders. We value partnerships and we are dedicated to ensuring a successful event. Not only do we have the talent but a full national marketing team to assist venues with promotion. Ask us how we can bring our show to you!
just some of the Shows we offer
The Looking Glass Revue has a box full of shows. Below is a short list of some of the favorites.
Classic Burlesque Shows - the very best of true to form Classic Burlesque

Burlesque Brunch - a classic burlesque show during brunch

Vaudeville Style Burlesque and Comedy Shows

Fetish Bulesque Show

70's Themed Burlesque & Comedy Show

80's Themed Burlesque & Comedy Show

Great Gatsby/Prohibition Themed Burlesque & Comedy Show

Prince Tribute Themed Burlesque & Comedy Show

Horror Movie/Halloween Themed Burlesque & Comedy Show

Holiday Themed Burlesque & Comedy Show

New Orleans Style Burlesque & Comedy Show

New Years Eve Themed Burlesque & Comedy Show

Movie/Oscars Themed Burlesque & Comedy Show

Classic Rock Themed Burlesque & Comedy Show

Carnival/Circus Themed Burlesque & Comedy Show - sideshow and acrobatics
Other Offerings
The Looking Glass Revue also offers:
Workshops - Burlesque and Vintage Style Workshops and Classes

Private Burlesque Lessons (One on one or for a group)

Hosting/Emceeing for your function or party

Brand Ambassadors
A must see!! Outstanding performances, costumes are gorgeous! - Trudy K.
We loved it. You gals were really on point. Bravo! -Jeremy H.
The Art of Sensuality with Mika Romantic. A Burlesque Class. Loved it, had a lot of fun learning the routine, easy to follow along. Definitely looking forward to more classes like this. -April L.
Great show. Classy with fun entertainers. They were a perfect fit for the Black & White event at Famous in Easton. -Mike E.
Such a fun night out. Great balance of humor dancing singing and stripping! Looking forward to the next event! -Andrea F.
Some of our happy venues we have RESIDENCIES AT OR HAVE PERFORMED AT:
Our Award Winning and Seasoned Cast and Crew
Note: the contents of this page is the sole property of The Looking Glass Revue. Any copying and reusing of information without the written consent of Kate Elfatah or Mika Romantic is prohibited.